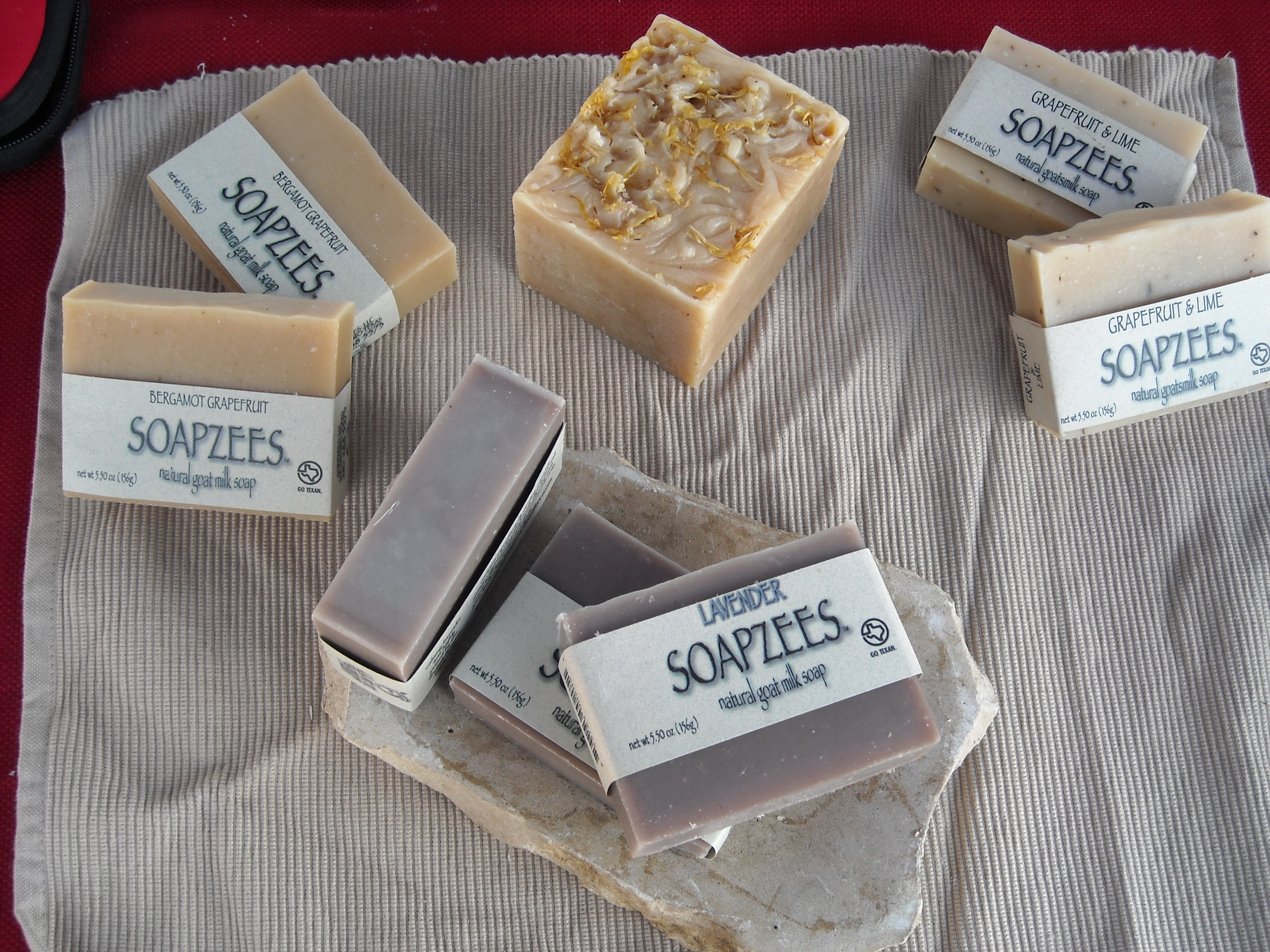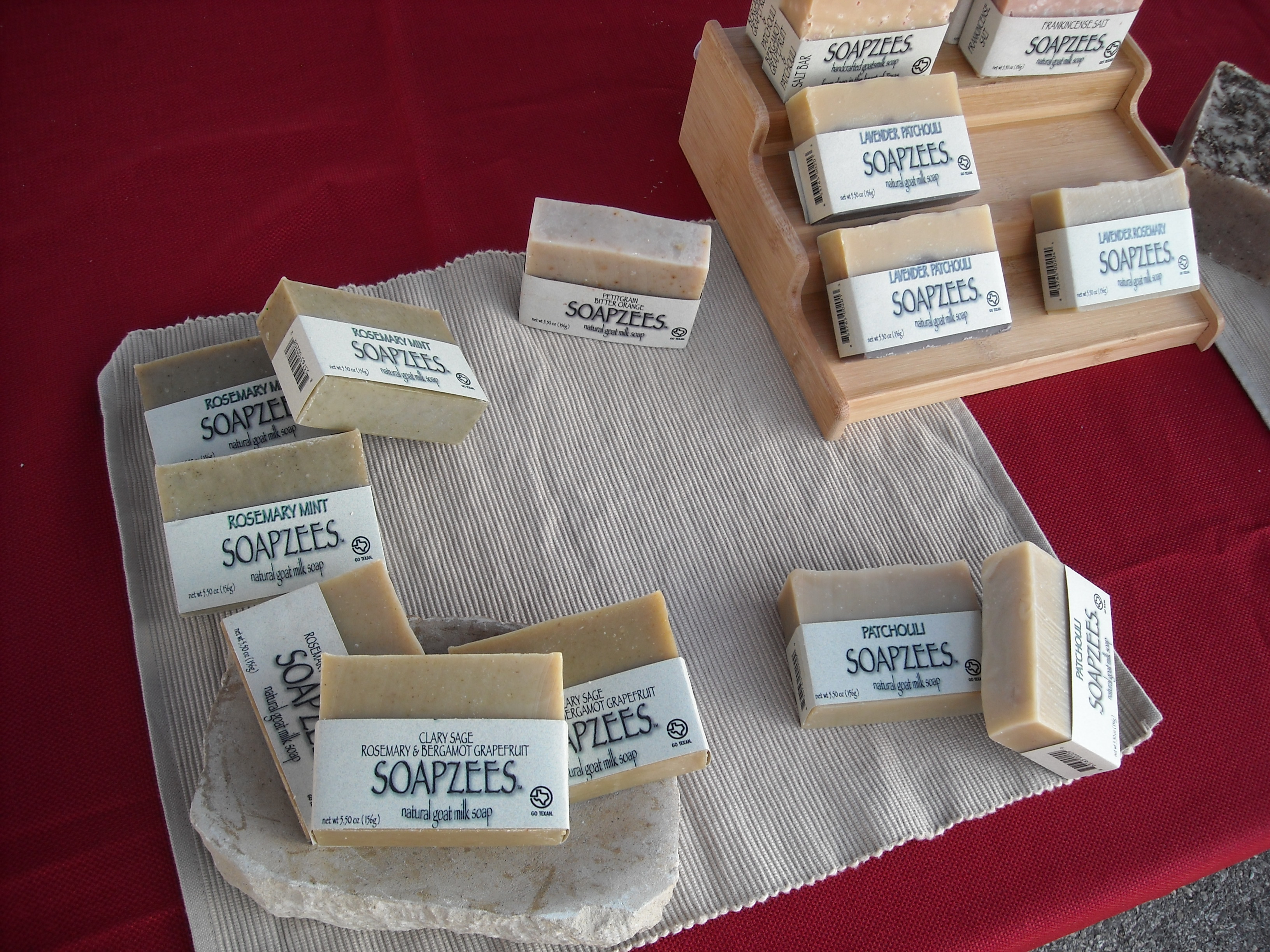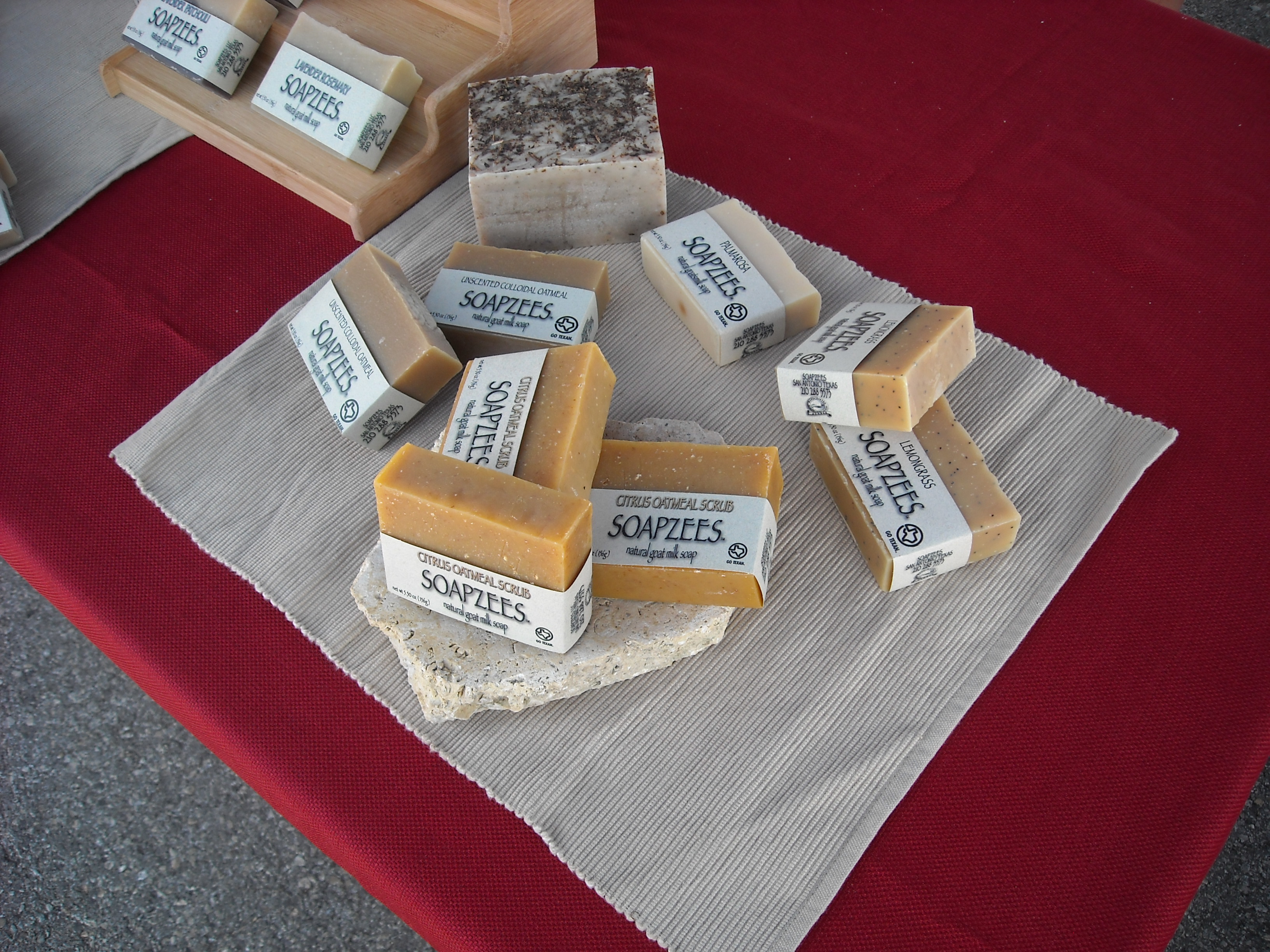 Next time you walk down the aisle of your grocery store and look at the variety of large brand name soaps, turn a bottle around and look at what will be covering your skin for the next few weeks. After water, almost 90 percent of the remaining ingredients will be chemicals few people can pronounce much less have an intimate knowledge of. When you flip a bar of Soapzees over, you'll easily be able read and identify all of our ingredients.
Soapzees bar soap formula contains the following:
Goat Milk
Olive Oil
Castor Oil
Coconut Oil
Organic Palm Oil
Shea Butter
Cocoa Butter

Essential Oils for fragrance.
Earth clays such as Kaolinite and plant materials such as Alkanet Root, Calendula Flowers, Annatto Seeds, and Wheat Grass to color our soaps.

No harsh chemicals, no laboratory created fragrances, and no harsh dyes.